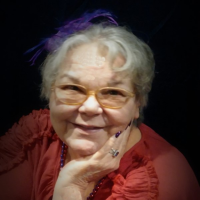 Nickii Fowler
Historical Romance
Loving history I got interested in genealogy, finding, and learning about my ancestors gave abundant fuel for my novels. Combining the two has been a most prolific partnership resulting in the De Clare Chronicles Series, setting my characters amidst the backdrop of the beginning of the Magna Carta in the 13th century, and the part my ancestors played in establishing the document that inspired The Constitution of the United States.
Recommended Featured Books
"Love's Tie That Binds has been re-edited!"
"Look for my new cover reveal for Quarter Given coming soon!"
"Two new books will be coming out soon! I'm very excited about them!"
"Soon to be released, Glorious Surrender. Set in 1366 England, Lord Royce conquers the castle and is conquered in return!"
"Loves Valiant Struggle has been re-edited!"
"Coming soon! The Duchess of Innocence"
"Breaking from the norm! New book, Fate by Fire is set in London 1666."
"The Golden Thread has been re-edited!"
"Love's Sweet Home has been re-edited!"